Reputation Manager Enhancements
- Now all projects (both old and new) are using our enhanced A.I. Sentiment Engine – no more Manual Sentiment Engine.
- Users can now share reviews in Reputation Manager the same way they do in Testimonial Collector. That means using our custom review image format rather than just a link.
New Filters in Reputation Manager and Competition Tracker
A new Date Range filter in Reputation Manager and Competition Tracker allows users to filter feeds by date.
A new filter in Competition Tracker can be used to display all posts, competitors' posts only, and all other posts.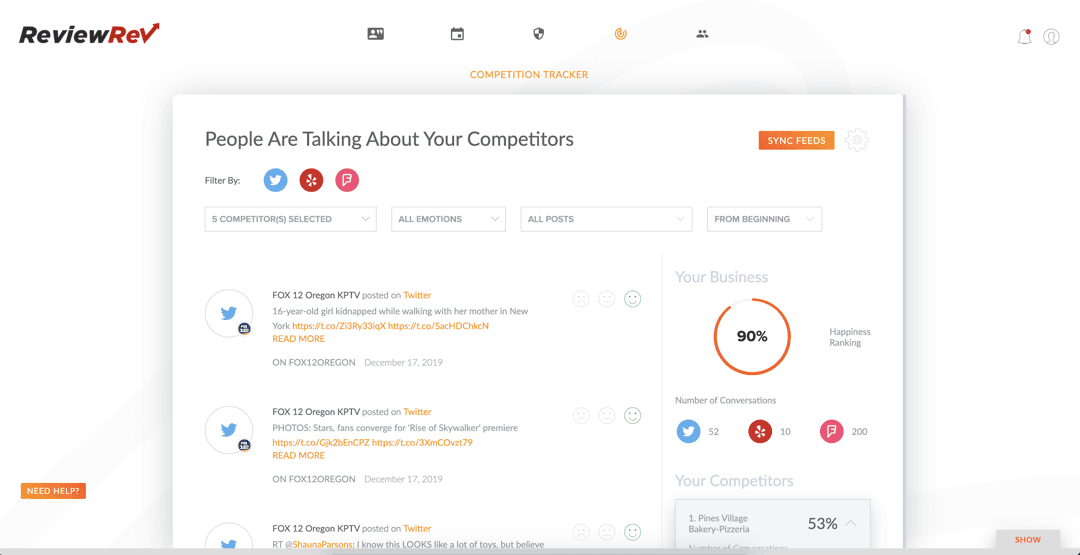 Skip Social 365 Setup Wizard
Users can now skip the Social 365 Setup Wizard and go directly to their calendar to schedule posts manually.
Edit/Delete/Hide Blog Categories
Users can now edit, delete, and hide categories in the Blog Platform.
Local SEO Upgrade
Our Local SEO Upgrade is now available! It allows users to automatically create and manage 40+ listings on directories, maps, social platforms, aggregators, car manufacturers, GPS systems, and voice search tools. Users can make updates to their Business Profile and sync changes across all listings. See how it works here.