Reseller Add-On Product Manager
We're giving you more control over the products you offer your clients. We're adding a section to your dashboard where you can choose to sign users up with your regular product package, sell products a-la-carte, and make certain products upgrades.
Connect Your Social Accounts Email
Now when a user signs up with you, a Connect Your Social Accounts email will be triggered. The user can connect their accounts directly from this email – no logging in to their dashboard required.
Review Invitation Embed
With this custom embed, you can add a form to a website on any platform where you can request reviews. The visitor will complete a form, and we'll send them a text and/or email survey. Requesting reviews is about to get even easier.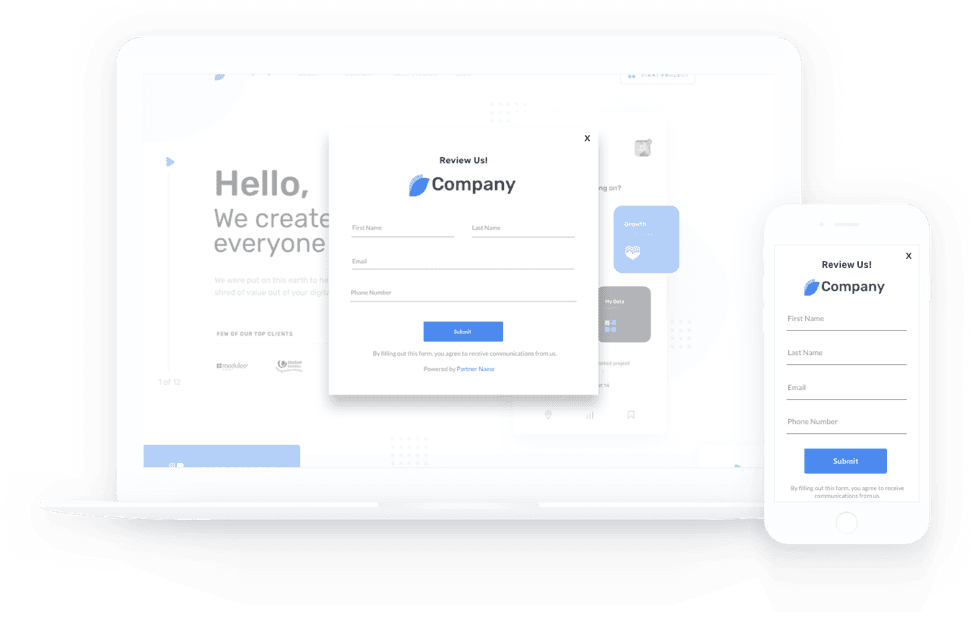 Carousel Embed
Our new Carousel Embed rotates through reviews or social content, updates in real time, and catches the eye of every website visitor.
Plugin Manager
This new Integrations section in A.I. Editor allows users to configure and utilize available third-party integrations like Tawk.to and iHomefinder.

Website Publishing
An intuitive interface and flow that allows the user to connect a domain and publish/unpublish their website within A.I. Editor. Users can also view their live website and preview the website changes they're making.